Audeze is a boutique headphone manufacturer that's been impressing customers and critics alike since the company first formed in 2008. The problem is that most of their products are pretty expensive, so when any of them go on sale it's usually a big deal.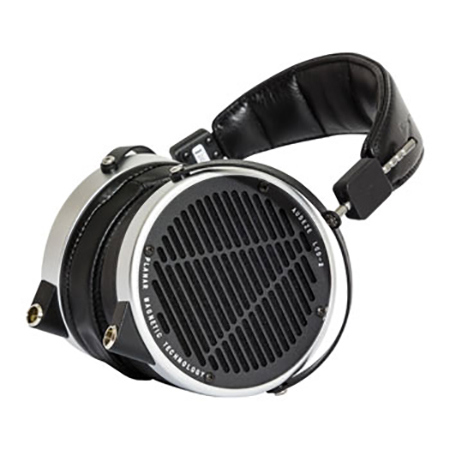 The beautifully hand-crafted LCD-2 delivers audiophile quality, that articulates the power and nuance of your favorite music. The LCD-2 is the legendary headphone that made Audeze an industry leader. Continuous evolution and the addition of Fazor technology have enhanced its transparency and overall performance. Known for their tight, extended bass response, smooth, inviting midrange and warm high frequencies, the LCD-2 headphones offer a listening experience that makes believers out of even casual music listeners. For the best performance The LCD-2 requires an external headphone amplifier. Exclusive LCD-2 planar magnetic technology
Acoustically engineered for beautiful sound Audeze's innovative planar magnetic technology delivers an astonishingly lifelike sound.
Diaphragms thinner than a human hair
Audeze uses space-age materials in a near weightless diaphragm that's four times larger than typical headphones for fast response times, dramatically reduced distortion, higher resolution and improved imaging.
Near zero distortion
Double-sided magnet arrays delivers a uniform driving force across the entire diaphragm for near zero distortion.
Nearly double the magnetic driving force
Patented Fluxor Magnet Arrays focus the magnetic flux nearly doubling the power driving the diaphragm for even lower distortion and greater accuracy.
Internal soundwaves
Patented Fazor Elements guide internal headphone soundwaves to avoid resonance producing a more accurate waveform.
AUDEZE LCD-2 Specifications
Style

Open circumaural

Transducer type

Planar magnetic

Magnetic structure

Proprietary push-pull design

Magnet type

Neodymium

Transducer size

106 mm

Maximum power handling

15W (for 200ms)

Sound pressure level

>130dB with 15W

Frequency response

5Hz – 20kHz extended out to 50kHz

Total harmonic distortion

<1% through entire frequency range

Impedance

70 ohms

Efficiency

101dB / 1mW

Optimal power requirement

1 – 4W